[
D'autres regards
:
:
édition
2841
du 22 août 2008
]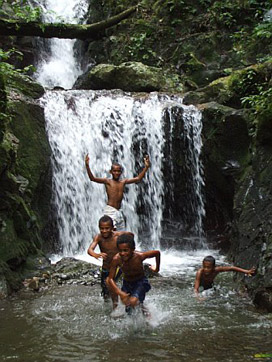 Photo prise le 17 février 2008 à Viti Levu (Fidji)
Aujourd'hui, le regard de Anne-Marie Bettison (Angleterre).

This picture was taken on 17 February 2008 in a remote village on the island of Viti Levu in Fiji.
I think it really captures the sense of freedom and joy of the children in the village,
who were not affected by the pressures of modern society.
Perhaps this is something we all aspire to, particularly when we go on holiday.



FA612N 22 août 08 07:00 - 35862567 - Copyright ©1996-2019, H. Van Rymenam, fugitif.net. Tous droits réservés.